Welcome Salute from the Upper Barrakka
Malta welcomed two prestigious French vessels, the French frigate Chevalier Paul and French frigate Forbin. The Frigate Chevalier Paul was welcomed to the Port of Valletta with a 21-gun Salute from the Upper Barrakka. Both are berthed at Deep Water Quay (alongside each other). Believed to be the first time the French Fremm class Frigates have berthed in this manner.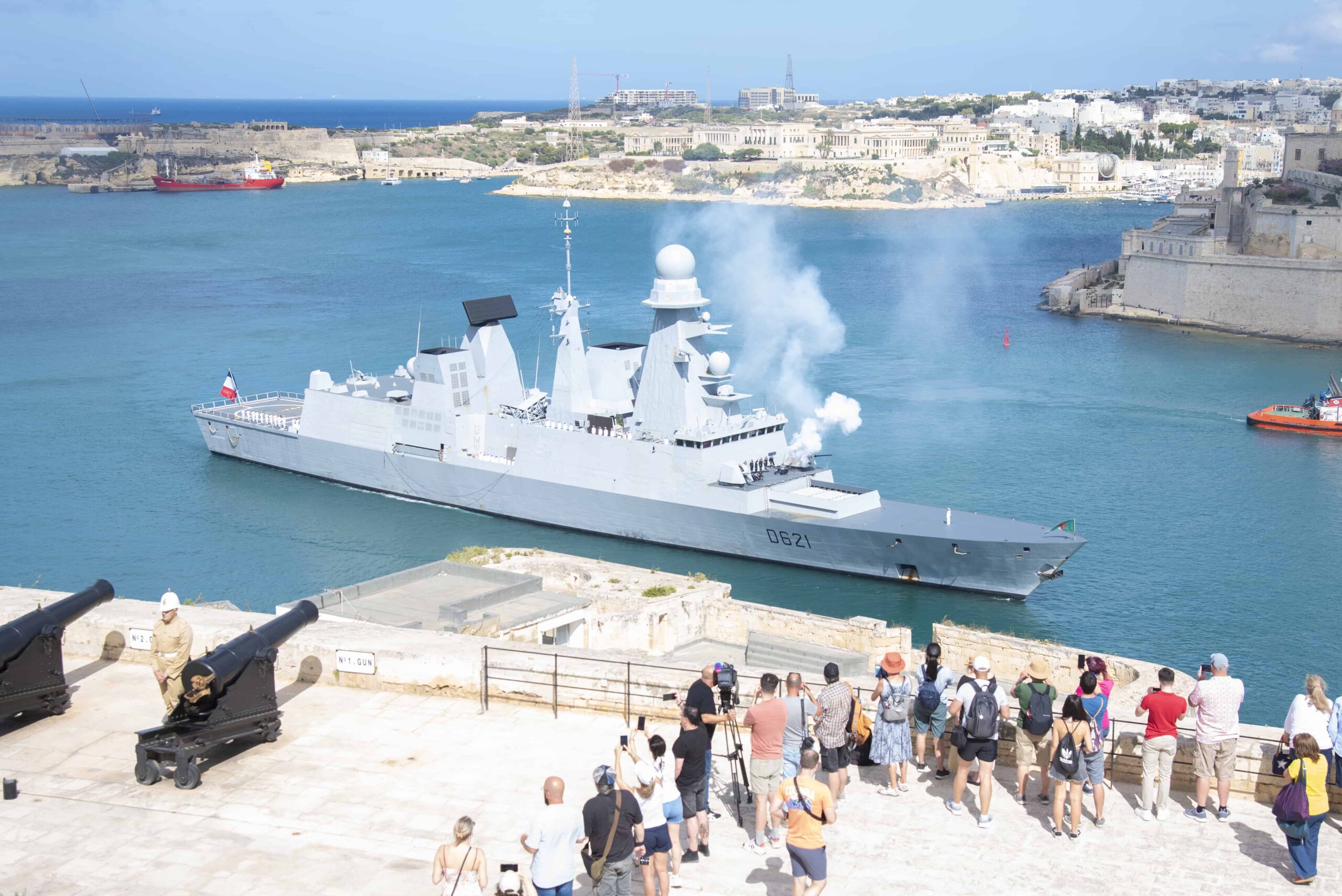 The French Navy's frigates, Chevalier Paul and Forbin, represent cutting-edge naval technology, serving as versatile and formidable assets. Equipped with state-of-the-art systems, these vessels are renowned for their operational capabilities and commitment to maritime security. As part of their mission, these frigates engage in diplomatic activities, conducting port visits to strengthen international relationships and enhance cooperation.
Gollcher, as one of Malta's most prominent ship agents with a wealth of experience in the maritime industry, played an important role in supporting the visit of the French frigates.
The strategic location of Malta in the Mediterranean Sea has made it a frequent port of call for naval vessels.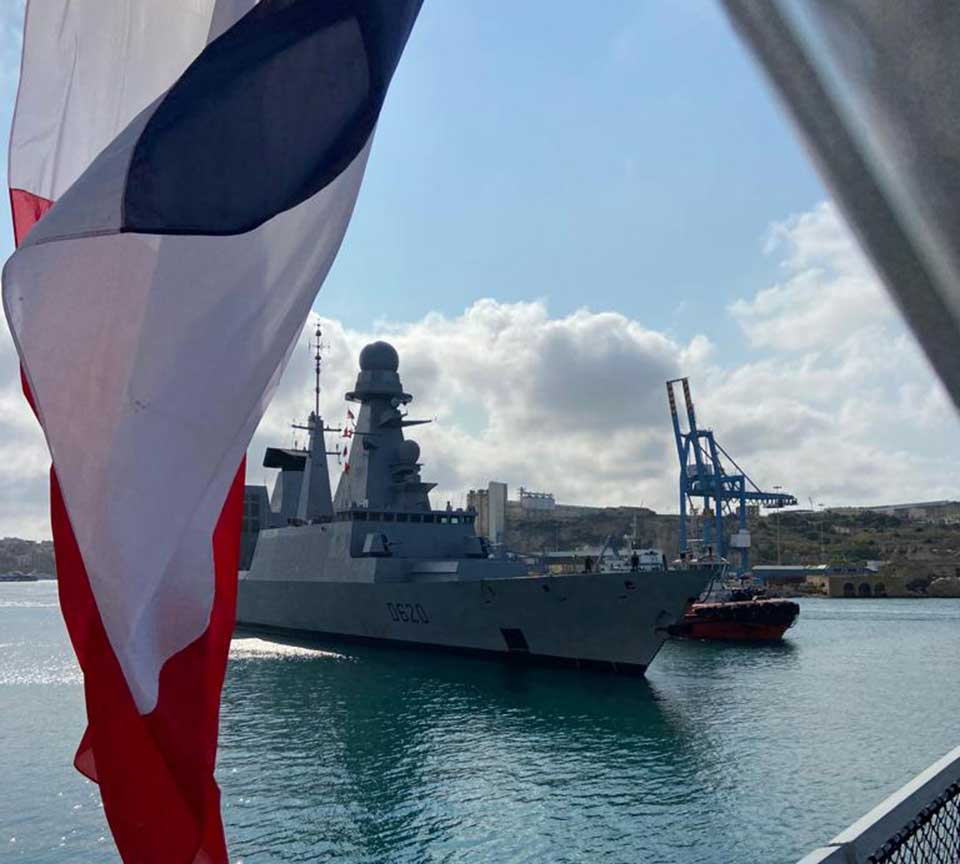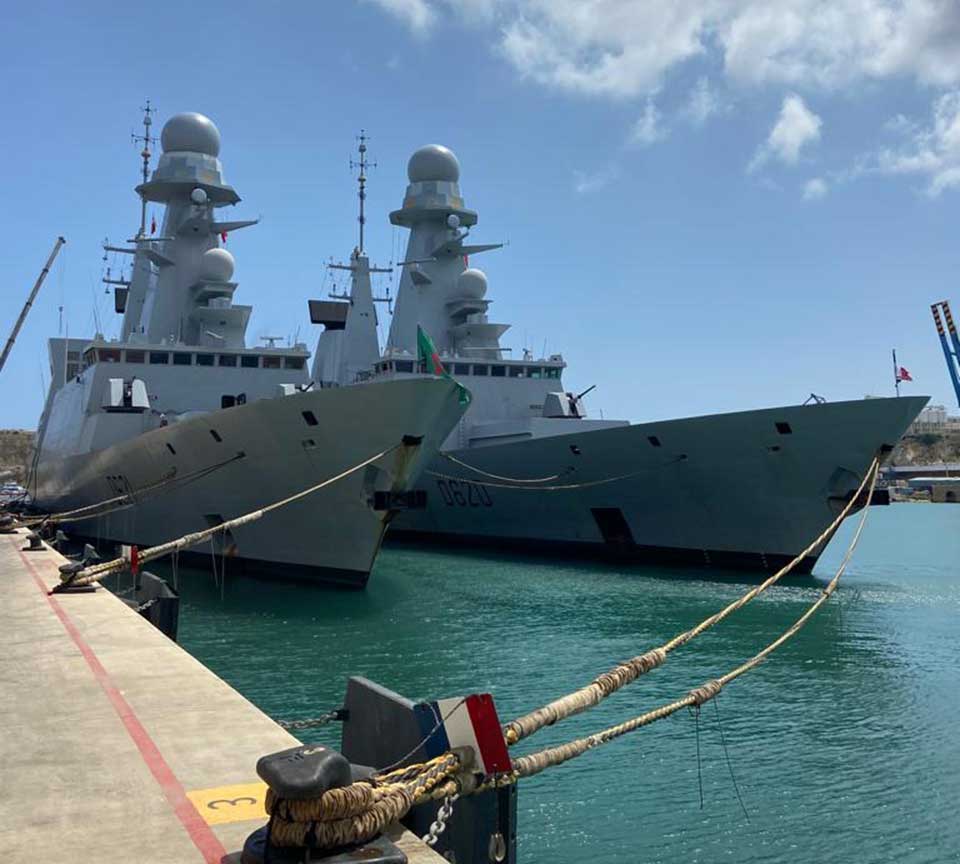 About Frigate Chevalier Paul
The French Frigate Chevalier Paul was named after the Knight Jean-Paul de Saumeur. He was known for his leadership skills and fighting skills at sea.
Chevalier Paul was engaged in privateering for the French Crown. The Knights Hopitaller on Malta, recognised Chevalier Paul and in 1649 he was made a knight. The Knights Hospitaller Cross can be seen throughout the ship with a Flag at the bow and others in various locations, as a representation of his Knighthood. For this reason, the Fench Frigate Chevalier Paul was welcomed to the Valletta port with a gun salute.